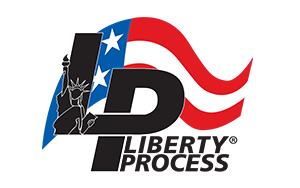 Victory Pump Parts by Liberty Process Equipment, Inc. is a leading supplier of Progressive Cavity Pumps and pump parts for over 30 years. We have several complete pump product lines of progressive cavity pumps for abrasive pumping applications. We stock very small pumps for metered flow applications from .001 gpm up to 20 gpm.
In addition we stock several industrial and sanitary ranges of progressive cavity pumps for flows from 1 GPM up to 2000 GPM. We can ship many of these pumps the same day that you order them and we offer 24-hour pump service and spare parts for many other leading brands of progressive cavity pumps from our large inventory.
We are located near O'Hare International Airport and we ship many emergency pump orders via air freight to serve our customers needs. In addition, the large transportation infrastructure of greater Chicago provides us with key business tools to support our pump customers with quick delivery and services.
This, along with our experienced employees and our top quality pump product lines, enables us to support our pump customers with pumping solutions and fast services for their most challenging pump applications.
We are proud to announce our new Victory Line® of quality replacement Progressive Cavity Pump parts for *Seepex© brand pumps. The Victory Line offers many advantages to Seepex Pump users.

Shanley Pump
Shanley Pump and Equipment, Inc. offers specialty progressive cavity pumps for difficult pumping applications: Allweiler, EDUR, GemmeCotti, Hilge, Libery Process, SEIM, Shanley, Speck, Technium, and custom pumps.


Progressive Cavity Parts
Progressive Cavity Parts is a leader in replacement progressive cavity pump parts such as rotors, stators, seals, and more for popular OEM brands like Moyno®, Tarby®, Netzsch®, Continental®, Seepex® and Allweiler®.

Mag Drive Pump
Mag Drive Pump is a supplier of high quality GemmeCotti Magnetically-Sealed centrifugal and turbine pumps for difficult pumping applications.

SEIM Screw Flow Meters
Seim Screw Flow Meters the North American web-portal for the SEIM MPV Series of positive displacement screw flow meters for high viscosity applications.