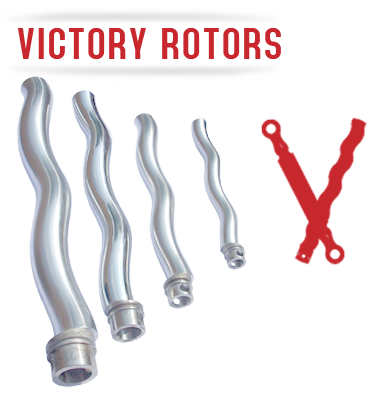 Aftermarket Progressive Cavity Pump Rotors
Liberty Process Equipment, Inc. stocks an extensive range of rotors for many popular models of *Seepex© pumps. Below is a chart of what sizes we offer for the *Seepex© BN and MD Series of Progressing Cavity Pumps.
We stock the most popular styles and sizes of pump parts for immediate shipment. If your pump model is not listed below, please contact us for lead-time and availability.
Not all replacement pump rotors for progressing cavity pumps are built the same. The intense amount of wear and pressure put on these rotors demands the highest quality metals coupled to unsurpassed measurement skill and quality steels to ensure a proper fit with the Stator.
Aftermarket Progressive Cavity Pump Rotors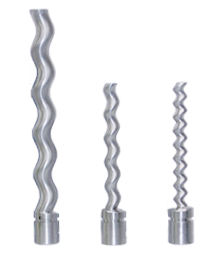 All of the rotors Liberty Process Equipment offers are machined and then Hard Chrome Plated and Polished to OEM specifications for long service including our new Victory Line for *Seepex© BN and MD Progressive Cavity Pumps.
Liberty Process Equipment's Victory Line *Seepex© Rotors are manufactured from high quality 316 Stainless Steel and hardened tool steel from solid bar-stock and precision machined to exact tolerances.

Those looking for replacement *Seepex© rotors for pumps with more stringent operating requirements will be pleased to know that Liberty Process Equipment also offers these in tool steel as well as Ductil Coated. These progressive cavity pump rotors are available for increased abrasion resistance.