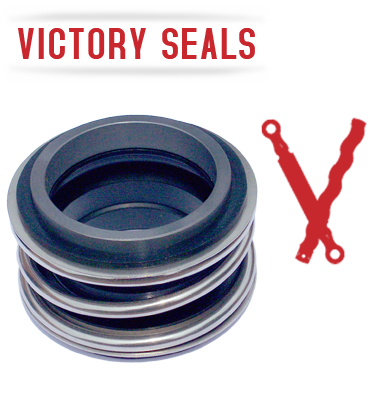 Progressive Cavity Pump Mechanical Seals
After Rotors and Stators, the progressive cavity pump mechanical shaft seal is the next most-important component in the pump. When seals begin to fail its either a gradual leakage or spectacular failure! Any progressive cavity pump owner has seen the effects of a catastrophic seal failure and knows that one "experience" is enough!
Progressive Cavity Pump Shaft Seals by Liberty Process Equipment's Victory Line are for *Seepex© brand BN and MD Series Pumps. We keep many of the most popular sizes in stock for immediate shipment. We also stock gland packing.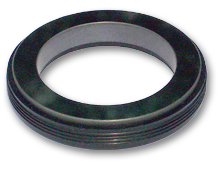 Victory Line of Seals
Liberty Process Equipment's Victory Line of Mechanical Seals are direct replacements for your *Seepex© Progressive Cavity Pump as well as direct replacements for Burgmann®, Simrax©, John Crane© and other progressive cavity pump seal brands.
Liberty Process Equipment's Victory Line seals come readily available with silicone carbide seal faces, nitrile and viton elastomers, and 316 stainless steel metal parts. Other materials are available upon request.
Please contact a sales representative with your pump or seal manufacturer and model number for more information. If you don't see your particular seal represented here, simply give us a call, if we don't have the answer, we'll gladly point you in the right direction!