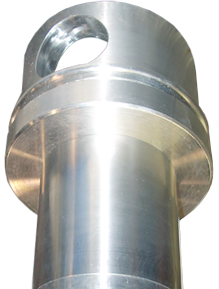 Progressive Cavity Pump Repair Services
Does your current *Seepex© BN or MD Series or other brand Progressing Cavity Pump require repair or refurbishment? If so then look to Liberty Process Equipment as your solution for progressive cavity pump repair services.

Every pump owner knows the day will come where service and repair work is necessary to keep the pump running in peak condition. When the time comes for your repairs, give Liberty Process Equipment a call and we will begin the process of restoration that will have your pump running like new again.
Before you call us be sure to have your pump model, manufacturer and serial number ready as well as knowing what medium the pump is processing, this will assist us in giving you the best possible service with limited delays to you. After we receive your pump, we will begin our disassembly process and inspect and advise you to the solutions you have available.
Full Repair Shop
Liberty Process Equipment, Inc. has a full repair shop that can repair your pump to full operability and have it running like new in as little as 24 hours. In the pumping industry, time IS money and we realize that every day your pump is down for repair is a day you aren't fully productive.
Depending on your pump and applications we have replacement pump parts in stock and ready to install the day your pump arrives for the following manufacturers:
Netzsch©
Allweiler©
Hilge©
OSNA©
EDUR©
And many others
If you don't see your pump manufacturer listed simply give us a call at 1-847-640-7867 and talk to one of trained sales engineers to choose the part that's right for you. If we don't have the parts we'll gladly point you in the right direction to get you the results you need.
We will perform a full disassembly of your pump and conduct an inspection on all pump parts looking for, but not limited to damages and wear. Once we have your progressive cavity pump disassembled for inspection, we will locate the problem(s) and issue you with an inspection report and repair quotation.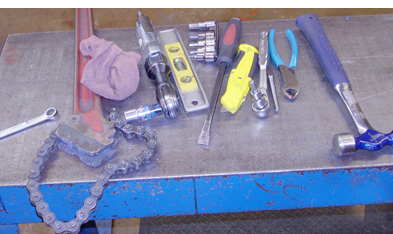 This report will detail in full the problems that your pump parts have experienced as well as offer you the costs associated with repairs. No pump repair work will be performed until we receive approval from you. Once we have your approval, if parts are in stock we can have your pump repaired and sent back to you right away.

This speed and efficiency of service is what helps separate us from many other competitors and keeps our customers coming back to us throughout the lifetime of their pump. When you receive your pump back, it will be fully tested along with all parts being fully warranted.
We will also discuss with you the problem your pump encountered and give valuable suggestions as to how to prevent the problem from occurring again. At Liberty Process Equipment, progressive cavity pump repair goes hand in hand with preventative maintenance as well.