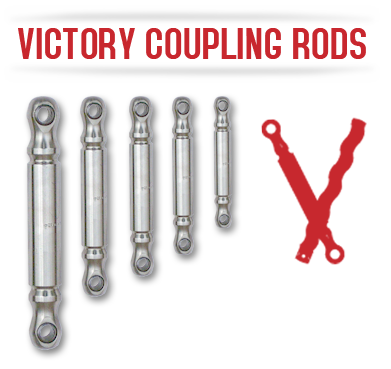 Progressive Cavity Pump Connecting Rods
Coupling Rods are manufactured using 316 stainless steel for maximum corrosion resistance. Each coupling rod is stocked, pre-fitted with a hardened bushing to extend service life and eliminate any wear on the connecting rod.
Each coupling rod pin joint is also filled with grease and sealed with a rubber universal cover sleeve, which is held by two stainless steel clamping bands. This design keeps the joint well lubricated and helps keep out the abrasive or corrosive fluid being pumped, which increases the overall service life of the coupling rod joints.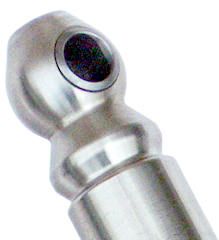 Coupling rods are stocked to fit most BN and MD series *Seepex© pumps.
All Victory coupling rod assemblies and individual components are completely interchangeable with *Seepex© Brand Progressive Cavity Pumps.